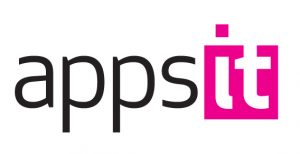 Functional, Solutions Architect
Our client is a pioneer in workforce management software, having developed a workforce management solution fit for the 21st Century dynamic workforce. Built on the Salesforce platform, they provide the mid-office link between back and front office solutions, and disrupt existing HR process and conventions. They have already won the trust of the world's largest recruitment companies and are growing rapidly, across the UK and into both Continental Europe and North America.
Job Description
Our client's team are key to each stage of a project. From ensuring requirements are correctly gathered to the engineering and delivery of our pioneering solution. You will be delivering the projects, tailored to each client, utilising your extensive experience in implementation, coding, and team management. This is a fantastic opportunity for you to develop great consulting skills for a growing start-up company. This particular role will give you the chance to work on one of the most exciting Salesforce projects as well as enhancing your skill set and adding to your Salesforce Certifications.
The successful candidate will see to successful implementation, integration and adoption of their Clients. You will be responsible for planning, defining, prioritizing, and driving the execution of a particular client's needs.
Activities include:
• Taking the lead in technical requirement gathering as well as playing a part in business requirement gathering, documenting information clearly and concisely.
• Writing technical documents including design specifications.
• Reviewing Code
• Creating processes and internal procedures
• Managing design sessions and client expectations
• Adapting product design and features as needed
• Recommending and prioritising future product development
• Supervising / creating training material (written, audio, video)
• Setting development Goals
• Engaging clients to understand their needs
• Assisting developers with technical issues.
Requirements:
• BS degree in Computer Science or related technical field with excellent academic credentials
• Javascript
• Apex – Ideally but experience with Java and/or C# is valuable
• Exposure to programming, database design, statistics, software engineering, and project management
• Experience in High Technology, IT, or related Enterprise Computing required
• Strong consulting / partner network background
• Excellent English written and verbal communication skills
• Proven experience in self-management and team management
• Experienced in leading a group, providing general direction on project tasks and schedules
• Excellent analytical skills: ability to solve problems quickly, establish frameworks, think on your feet
Preference for:
• Preference for Excellent Salesforce Configuration skills
• Salesforce Certifications
• Exposure to Apex and Visualforce
• Proven client and customer facing
Salary: £65k plus bonuses and benefits.
Please contact Elliot@appsit.com if you would like to apply for this role.