Senior Oracle Business Analyst, Procurement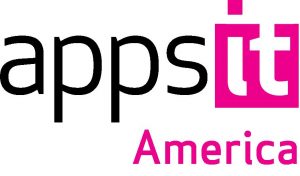 Project/Requirements
The Senior Business Analyst is responsible for supporting the ERP oracle system and driving the clients system capabilities and enhancements, related to Procurement functional area. The position primarily centers on two areas: 1) providing support in resolving incidents, service requests, and problems, and 2) developing new capabilities required by the business.
Both require meeting with relevant operating company functional managers and members to determine issues, problems, and the new capabilities required to meet the business objectives. It will require translation of those needs into business requirements thru the technical delivery process.
Additionally, the position will manage small to medium projects: assemble teams, assign responsibilities, develop schedules, and perform implementations. The role is designed to be a partner with the business to deliver effective business enabling solutions that meet the business needs of operating companies.
What you will do: 
Understand the business process and become a subject matter expert in the day to day operations and activities of those areas of responsibility
Utilize business analysis skills to develop, recommend, and lead new processes and procedures
Utilize an analytical framework leveraging industry research and best practices
Build and leverage relationships with internal business partners/stakeholders, corporate enablers, internal business and IT teams, and external partners to deliver technology solutions
Responsible for Supporting Oracle Applications – Purchasing. Resolving incidents and service requests in Service Level Agreement (SLA) timeframe.
Responsible for the capturing of business requirements for projects assigned
Responsible for assisting our business partners in developing the business case for a project
Responsible for the development of functional specifications for projects assigned, which describe the functional design of the system, its RICEW (reports, interface, conversion, enhancements/extension and workflow) needs, and gap analysis
Responsible for the system design and configuration of the applications in area of Purchasing
Responsible for the development of use cases, testing scenarios, and mock-ups/prototypes for projects assigned
Manage small to large software/process implementation projects using project management methodology
Provide quality assurance, testing and updates to test plans and script documents as needed
Responsible for the successful and timely completion of assigned tasks and projects
Prepare and deliver communications to various audiences including business and IT leadership
Provide insights and recommendations from analysis and speak to impacts on the business
Identify and resolve problems in a timely manner, gather and analyze information, develop alternative solutions, and work well in individual and group problem solving situations
Be a subject matter expert on area of expertise including best practices and technology trends
Manage enhancement requests from users within the IT demand planning framework with a view of longer-term strategic vision of operating company goals
Identify and deliver breakthrough value (new methods or processes that provide extraordinary benefit to the business partner or client) to client and establish standard work processes so the breakthrough is repeatable
Who you are: 
Bachelor's degree or related equivalent experience
MBA preferred
Must have at least 5+ years of Oracle application experience in one or all the modules: Purchasing, iSupplier, iProcurement, Inventory, Warehouse Management.  Experience in ASCP, GOP, and EBS scheduling and dating of sales orders and transfers would be a great plus.
Must have support or implementation experience in Oracle EBS R12 (12.2.4 preferred)
Experience in Purchasing Integrated with SOA, UC4 preferred
Needs to be comfortable in understanding and going through complex PL/SQL code, XML reports.
Needs to be proficient in working with Oracle Support (raising SRs, escalating SRs etc.)
Experience in functional and regression testing
Skills you have: 
Must be able to analyze and evaluate existing or proposed systems to provide data processing and procedural enhancements
Ability to analyze problems and create related solutions in a fast-paced environment
Ability to work within the guidelines of a project management framework
Performs a multiplicity of tasks, often changing from one to another, without loss of concentration or composure
Adapts to both working alone, or as part of a larger team, for varying durations
Ability to synthesize high-level concepts surrounding new work requests into a scope document and set of business requirements
Identify and deliver breakthrough value (new methods or processes that provide extra ordinary benefit to the business partner or Client) to client and establish standard work processes so the breakthrough is repeatable