Python Developer – Full Stack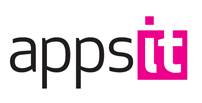 We are recruiting for a Full Stack Python Developer, who would be working remotely initially, reverting to London.
Requirements on the role:
5-15 Years relevant software development experience with a fairly "Full Stack" profile (experience in front-end, back-end, cloud automation and orchestration)
Proficient in modern Async Python with Azure Platform Development (Serverless Computing, Azure Functions, Azure Services, Azure Storage, Logic Apps).
Experience using Cloud Native CI/CD tools is highly desirable.
Deep experience in Data Development (T-SQL /Oracle Pl/SQL /Azure Cosmos/ Azure SQL/ Mongo etc.)
Knowledge of Energy Trading, Power Trading Value Chain and Wholesale Energy Markets is highly desirable and would be a key differentiator between technically equivalent candidates.
Experience of C#, C++, Golang and other programming frameworks and paradigm is desirable.