Oracle Developer- PERM- Oxfordshire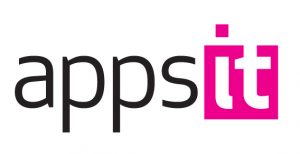 An opportunity has arisen for an Oracle Database developer to join the team at our client. A key part of this role will include the installation, configuration, maintenance, development and operation of Oracle databases, including 3rd line support, troubleshooting and performance testing.
The role holder will work closely with the CTO and the development team to take ownership of all aspects of the management of both local, and cloud-based oracle databases.
You will be required to liaise with key stakeholders across the business, and work in a small Agile team; your project management, time keeping and communication skills must be very strong.
Logical reasoning and good mathematical understanding are required as the traded instruments and subsequent calculations can be quite complex. Equities, fixed income and derivatives are among the reconciliation and product types that we cover, although knowledge of these instruments is not a prerequisite of the role.
The successful candidate will find the role enables them to gain valuable experience in dealing with financial services data, software and back-office processes and to grow their development skills alongside experienced programmers.
Development – The primary responsibility will be to add resource to the existing development team in the coding of new applications and in maintaining existing products.
Support – From time to time there will be a need to assist the helpdesk in solving end-user queries by tracing an issue through the code and advising on interim or permanent solutions. This will provide an understanding of our products and how they are used by our clients.
Testing – A key responsibility of the role will be to devise and execute an application testing program to improve the quality of prototype products generated by the development team.
The company offers an excellent benefits package and scope for progression in your career. If you have the skills above and are passionate about delivering high performance, quality data driven insight then please apply.
VACANCY: ORACLE DEVELOPER
KEY SKILLS & EXPERIENCE
• 5+ years Oracle experience covering PL/SQL development, covering 11g and 12c
• Database design, performance turning and optimisation
• Ability to understand, maintain and enhance the existing code base
• Used to source control and formal change process
• Able to contribute to and drive forward strategic improvements and changes
• Results focused, high attention to detail
• Excellent communicator
• University degree or equivalent professional qualifications
• Pro-active, professional and enthusiastic attitude to work and representing client
DESIRABLE SKILLS
• An understanding of or interest in Asset Management/Investment Management
• Knowledge of and experience in implementing advanced queuing
• AWS
• Azure DevOps/TFS/VSTS
BENEFITS
• Competitive Salary
• Performance related bonus
• 28 days holiday
• Pension
• Private medical care
• Childcare voucher scheme
PLEASE contact Barry for further information on Barry@appsit.com-