Oracle Cloud Consultants= PERM- Various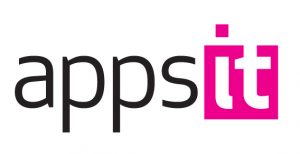 As an Oracle Cloud Consultant, your role will involve:
• Engaging in both advisory and delivery projects, from helping clients with their transformation strategies, to supporting the full lifecycle of Oracle delivery projects
• Working with our clients to design business processes to be supported by Oracle technology
• Shaping and executing the functional testing strategies for our most important clients
• Identifying key client process and technology issues and recommending solutions
• Managing diverse teams within an inclusive team culture where people are recognised for their contribution
Location:
• London with domestic and international travel & Permanent full-time
Your professional experience
To be successful in this role you are required to:
• Have experience of working across project lifecycles – from scoping and analysis, design and testing and through to post go live support
• A minimum of 5 years of experience implementing some combination of Financials applications such as: General Ledger (GL), Sub-ledger Accounting (SLA), Financial Accounting Hub (FAH), Accounts Receivables (AR), Accounts Payables (AP), Cash Management, Fixed Assets, Treasury, EBTax, Advanced Global Intercompany Systems (AGIS), Procure-to-Pay (P2P), Invoice modules
• Oracle Cloud implementation experience in Financials
• Management of large teams including onsite, offshore and third parties to deliver large and complex Oracle programmes
• Experience in leading sales to deliver Oracle projects – including the development of new business, bids and expansion on existing accounts
• Demonstrate good knowledge of business processes and associated technology
• Possess good problem solving and analytical skills
• Be able to plan and deliver the scope and deliverables of the team
• Manage stakeholders using clear communications and be able to form strong client relationships
• Demonstrate a clear understanding of risk in relation to Oracle delivery projects
• Work effectively within an inclusive team and actively support the development of individuals and teams, both formally and informally
• Industry experience within Financial Services, Retail or Public Sector being preferable. For Public sector candidates security clearance is also preferable.
• Standard benefits:
• 25 days holiday
• Private health insurance
• Gym membership
• Pension where if you contribute 8% , client will put in 12%.
• Discretionary annual performance based bonus.
Please contact Andy Walmsley at andrew@appsit.com for further information.