Snr Hybrid Consultant- R12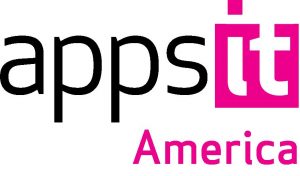 Description: Start Date: 8th March onwards
End Date: 30th June (most likely extension – for future implementations)
Initiative: Sr. Technical / post production support
Current Application / Version: Oracle E-Business R12.2.7
Current Modules: GL, AP, AR, FA, EbTax, Payments, OM, WSH, INV, PO, Adv Pricing, BOM, Cost, ENG, Mobile Apps (MWA),
Required Modules: BI Publisher, PL/SQL, interfaces, GL, AP, AR, PO Order Management, Inventory, Shipping, WMS,
Background: Client has re-implemented R12 and 2 divisions are live and there will be another 4 to 5 divisions that will be integration into the R12 instance. The other divisions may be on 11i or other packages i.e. netsuite, dynamics etc.
Core Assignment: Client is looking for a techno / Functional post production support for OTC and PTP. Help with go live functional troubleshooting of issues and adhoc report and remediation of interface issues. Resource could be asked to help with Conversions primarily and then post production support (includes fixing / optimizing reports and interfaces). writing new reports.
Required Skill Sets: {Skill sets that must be met}
• pl/sql
• BI Publisher
• SQL Loader
• Post production post for basic issue for end users
• Must be strong in the shipping process / able to support end users
• Experience with OTC and PTP
• Conversion experience with Open transactions in PO, AR, Payables
• Experience with RICE tasks, (creating alerts, customizations, interfaces, no form experience required etc.)
• Troubleshooting post production issues in OM, INV, PO, Shipping, Financials
• Able to optimize reports and troubleshoot quickly
• Ability to work with End Users
Skill Sets that will differentiate the resource:
• Functional knowledge of OM, INV, PO, and integration points into AR, AP
• EDI experience with
• Java (nice to have)
• Project Management skills
• Ability to create functional specs
• Ability to troubleshoot functional issue
• Strong with WMS, Cash Management
Please contact Suzanne@appsit.com for further information