Siebel Developer- £65K+Bens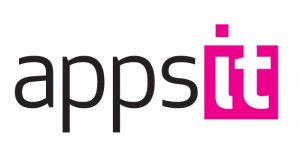 Interesting work brings people to Accenture. Variety, team work and personal growth are just some of the core values as you start to build your career here at Accenture. A career at Accenture translates into continuous opportunities to expand your capabilities as we help clients become high-performance businesses. Our clients have the ambition to digitalize their businesses, become more Agile, reduce cost, simplify their IT-landscape and move to the 'new IT' adopting value added services/technologies. You will help them realize their ambitions with technologies such as Cloud, Big Data, Artificial Intelligence, Internet of Things, Predictive Analytics, Augmented/Virtual Reality, Geographic Information Systems and Blockchain.
We want to continue to meet the growing demand of our clients and are looking to expand our Oracle Team.
Job description
For a client within the public sector we are currently looking for a senior Siebel developer to improve and maintain our clients Siebel environments.
Are you that senior Siebel developer with a technical focus and strong coaching skills? You'll be joining an enthusiastic team driving innovation for the client, making sure they get most out of their Siebel implementation. Work location will be Utrecht.
Qualifications
Knowledge of Integration within the Siebel application and with external parties.
Should have developed integration processes through:
EAI, EIM, webservices, SOAP, XML, datamapping
Application configuration including TBUI and OpenUI, using configuration and coding.
VBC/EBC, Workflow and Business Services, eScript, javascript.
Database configuration (Schema changes, database views, stored procedures).
5+ year experience with building and troubleshooting SQL/PLSQL.
Writing and reviewing both functional and technical designs.
Dutch is required for this position
Nice to have:
Preferable experience with Siebel Public sector (Version 8+).
Experience with ITIL.
Experience with Siebel (load) testing.
Experience with Middleware.
Experience with upgrading Siebel applications.
Please contact Andy Walmsley for further information
Andrew@appsit.com