Oracle Fusion Developer (Orlando. FL)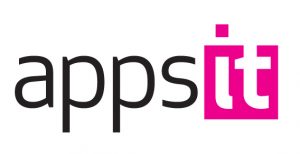 Location: Orlando Florida,
This is a contract to hire position, so after 6 months you will be offered FT employment.
Need good knowledge of OSB & 12c
Role Description:
Currently seeking an experienced Oracle Fusion Developer in Orlando, FL.
RESPONSIBILITIES:
Responsible for problem definition, functional design, testing, technical and end-user documentation and training, and implementation and post-implementation phases of one or two large in-house software development or software package implementation projects.
Install and patching: Installation, configuration and tuning of fusion middleware, WebLogic and Forms Services environments .
Conduct Troubleshooting: Work with the Application server DBA and Oracle DBA to resolve application problems.
Perform Migrations: Migrate code between test QA and production environments.
Maximize High Availability: High-availability design, configuration, and maintenance, including clustering and load balancing for fusion middleware.
Create Configuration: Configuration of fusion middleware and fusion middleware based products such as Forms, Forms services and WebLogic server .
Perform Tuning: Tuning of fusion middleware, Forms, Forms services and WebLogic server. Develops standards and tuning metrics and alert thresholds. Create standardized alerts via email and logging for exceptional performance thresholds.
Oversee QA: Review proposed changes and test them in a test and QA environment.
Create Documentation: Develops a complete set of fusion middleware documentation describing the current configuration of fusion middleware, Forms, Forms services and WebLogic server.
Develop Best Practices: Gathers fusion middleware best practices and standards for tested implementation.
Qualifications
QUALIFICATIONS:
Bachelor degree or equivalent combination of education and experience – the minimum level of experience is at least 4 – 6 years working within the IT discipline
OSB experience required
Demonstrated knowledge and effective administration of scalable enterprise hosting environments capable of supporting complex, multi-functional organizational structures that support hundreds of users
Must demonstrate progressive, hands-on technical and administrative support experience within a large scale Enterprise Hosting Environment built on Oracle 12C stack technology
Self-starter with excellent communication skills to speak to various levels within the organization
Highly proficient with Service Oriented Architecture concepts and patterns
Highly proficient with Linux OS administration, scripting and JVM tuning
Ability to work effectively with team/others and share knowledge to ensure team success
Ability to work through SR's with Oracle Corporation technical support
This position requires the successful completion of a background investigation and/or drug screen.