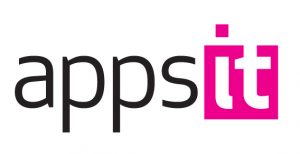 What is the purpose of the role:
To ensure that CLIENT UK has a secure, reliable and fit for purpose IT infrastructure that evolves in line with business needs and to deliver a high quality, business focused IT support service in line with agreed SLAs.
How you will be measured: Infrastructure performance and availability, Support service SLAs. Delivery of projects to time, cost and quality.
Facts and Figures about your role: Leads a team of 6 personnel, with 3 direct reports Strong working relationship with CLIENT (US) Infrastructure, Support and Security teams.
Your key relationships: IT Business Partner (Line Manager) Director, Infrastructure Operations (Key Stakeholder) Director, Information Security (Key Stakeholder) UK business/ business leaders
IT Business Analysts
In this role you are accountable for:
Team Leadership
Lead, motivate and manage a small Infrastructure and Service Desk team.
Infrastructure Management
Engage with a range of stakeholders to understand current and future infrastructure needs.
Manage the current technology infrastructure to ensure that it is reliable, optimised and fit for purpose.
Actively monitor and maintain the current technology infrastructure.
Ensure that appropriate processes, tools, resources and capability are in place to enable the delivery of the above.
Actively manage all third party suppliers and contracts required to deliver infrastructure services.
Ensure appropriate infrastructure resilience, backup and recovery are in place.
Service Management
Ensure the delivery of a high quality, business focused IT support service in line with agreed SLAs.
Report, analyse and deliver improvements to the support service.
Ensure the resolution of any complex and persistent support issues.
Projects and Change
Specify, plan and deliver technology improvements to ensure that the IT infrastructure continues to align with business needs.
Manage and deliver the infrastructure elements of wider business and IT change projects.
Manage and deliver the UK elements of infrastructure integration activity, working with teams in the US.
Compliance
Ensure that all SOX compliance activity owned by the Infrastructure and Service Desk teams is delivered in a complete, accurate and timely manner.
Ensure that the technology infrastructure is secure and remains so, working closely with the US Security team.
Implement IT policies, procedures and best practices.
The skills, qualifications and experience you will have:
At least 5 years experience in an IT Operations management role.
Proven capability in leading, building and mentoring an IT technology team to deliver high quality service.
Experience of successfully leading and managing IT technology projects.
Ability to communicate clearly and effectively at all levels in the organization and to different levels of technical ability.
Proven ability to work in a matrix environment and deliver effectively.
An analytical and pragmatic problem solving focus.
Self motivated and decisive, with the ability to adapt to change and competing demands.
Experience of working in a chemicals or manufacturing organization.
Experience with core CLIENT technologies: Microsoft, VMWare, Citrix, Oracle, Unix (HP-UX) and Cisco IP telephony.
Experience of ITIL or COBIT, ideally supported by a qualification.
Experience of SOX, ISO27001 and GDPR
The salary starts at £46,000 up to £56,000 (depending on experience). There is also a bonus of 11% on target, maximum 22%. Private medical health and private company contributed pension (candidate expected to put 4% and CF will put 9%). The role is primarily based at the UK Head Office in, Chester with occasional travel. We have skype and VC so no need to travel very often.
Working hours are 37.5 a week with starts at between 0800-0900 and finish between 1600-1700, 30 minute lunch. There is an element on call for support on a duty rota which you can imagine with this type of role.