Functional Architect- PERM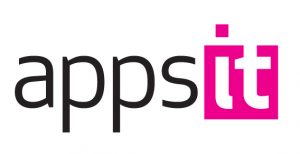 Title Oracle Functional Architect
Reports to / Title SVP, Financial Operations
The Company is implementing a Finance Transformation programme with the key cornerstones being a Financial Shared Service Concept, ERP deployment and core end to end finance business process changes. The Oracle Functional Architect acts as the main technical internal interface concerning functional architecture of the finance functions, supporting and providing expertise between the Oracle implementation team and the business requirements.
Key Functions The organization is currently implementing a significant change programme across its financial global services, in country and within its internal shared service centers across all regions. We are looking for the best talent to join the Finance Transformation team to provide functional expertise and support to design and deliver technical solutions that maximize Oracle capabilities and automation, whilst ensuring the technical solution is fit for business purposes. The functional architect will support all finance related functions including O2C, R2R, P2P and Tax & Treasury, to assist in the successful delivery of the existing and future system related projects.
The role sits within the Global Finance Team, working closely with the Global Process Owners, PMO, Information Technology and the Oracle implementation team, with a direct reporting line to the SVP Financial Operations.
The role purpose is to act as an intermediary between the finance community, implementation teams and the Global Process Owners in understanding and communicating financial business requirements to the Oracle Technical Architects.
They will have a strong understanding of the Oracle Financial Application and will be able to identify system functions and their interactions across the financial and other functions where there are dependencies up/down stream. The role will ensure that all process design concept and solutions are valid and are correctly integrated to meet technical requirements. They are also responsible to challenge solutions to ensure that solutions are within our Global Design and customization of Oracle and other financial applications is minimized.
To achieve this the functional architect will assist in the completion functional specifications and interface documents to enable the technical implementation team to configure Oracle and related systems to meet the business needs whilst maintaining design integrity.
The role is responsible for promoting standard processes and practices across the business, for technical decisions concerning functional architecture, including functional changes and approval of critical integration documents.
Essential to the success of the role is to be confident, credible and approachable, establishing a trusted advisor status within business and technology stakeholders, building on trust & relationships by applying expert subject matter knowledge that promotes credibility within the finance community. Ability to convince the business for full adoption of Oracle solutions as a tool to automate tasks & processes and drive solutions that will be critical enablers of value added user activities in country and within shared service functions.
The functional architect is generally the most experienced application expert on the project team and is responsible for the end to end functional responsibilities relating to analysis, design, build, test and development of Oracle technical solutions including the assessment of viable solution options, following industry best practice and formal documentation. The role will be required to formulate and present solution options to different levels within the organization, influencing and directing outcomes & decisions that optimize processes and deliverables.
The functional architect will work alongside the Global Process Owners of R2R, P2P & O2C supporting them to deliver a sustainable tactical technical solution for the delivery of their function strategies & vision.
The role requires an experienced functional architect who has a proactive 'can do' attitude and is willing to work at all levels from producing documents to influencing key stakeholders. The role requires an individual who adapts well to a changing landscape and priorities.
The role requires an excellent level of knowledge of Oracle, with functional experience & expertise is fundamental, as is the ability to liaise and influence with people at all levels stakeholders across the organization supporting the finance transformation agenda across the business
The role will be two-fold, firstly a deep dive and integration of the Oracle implementation programme that is underway. Secondly, managing new request for change and improved solutions. At all times applying best practice tools & techniques to manage and track change through functional design authority process.
The position is ideally located in the Netherlands
As the Functional Architect, you will be a key member of the finance transformation team reporting directly to the SVP of Financial Operations.
You will be part of the finance transformation team, however will be a sole contributor and be able to manage your own time to meet key deliverables and self-motivate to work independently.
Key Accountabilities:
? Understand and present high-level overviews of the Oracle architecture and integration capabilities
? Establish Trusted Advisor status with Business and Technology stakeholders
? Lead & participate in discussions with the business and global process owners on their process, business and technical challenges to ensure fit for purpose technical solutions are designed
? Ensure all requirements are fully documented, creating functional specifications to support Business Requirement Documents and the Technical solution documents.
? Ensure finance solutions are fully compliant and appropriate governance measures are deployed.
? Ensure sustainable, scalable, best practice solutions to meet and exceed business needs.
? Develop and maintain numerous project deliverables that support the solution design to include discussion documents and other project artefacts including Function Specifications, Gap analysis and other standard industry practice
? Where required hands-on application configuration/customisation.
? Where required, support deep-dive business process reviews to position successful delivery of the Oracle solutions.
? Collaborates with other members of the organization in thought leadership, best practices and ensures knowledge is shared across the organization
? Provide regular status reports to the project team & other stakeholders
? Update Risk Log, Action Log, Decisions Log and Issue Register (RAID)
? Challenges the Global Process and Project Managers on solutions
? Key Liaison with IT on solutions, governance and programme management
? Ensure cross programme dependencies are managed and the dependency log is accurately maintained
? Build & promote cohesion with the PMO and other finance teams including the ERP implementation team
Communication and Reporting
? Responsible for maintaining the project RAID log, ensuring is updated and acted upon as required and related to functional solutions
? Responsible for the preparation and presentation of status updates and issue management
Programme Standards and Methodology
? Continual improvement of our internal processes to produce a standard and lean process
? Responsible for the preparation of Functional Specifications and other related documentation
? Ensure all documentation is appropriately stored in the PMO central repository of documentation and that a robust version control is adopted
Functional Solution Delivery
? Ensure functional solutions and decisions are fully documented in a timely fashion that supports project deliverables and timeline
? Continuous cohesive and collaboration with implementation team, global process owners and finance stakeholder
? Attend (as appropriate) project and steering committee meetings
? Ensure that risks, issues and key dependencies are recorded, monitored and proactively managed to minimise disruption to successful project deliveries
? Participate in project reviews, approvals and stage gate reviews as required
? Assist with the co-ordination of and ensure any appropriate and relevant level of testing takes place e.g. system, regression, UAT with stakeholder sign-off as part of the stakeholder stage gate process
? Ensure all business and process and other project interdependencies are recorded and managed with the relevant teams to minimize any impact up/down stream
? Actively participates in the Programme Definition Board (Change Board)
Qualifications Qualifications and experience for the chosen candidate include:
? Preferred Bachelor degree, Business Administration, Finance, or Economics, MBA or relevant advanced degree is beneficial but not essential
? Advanced knowledge of ERP finance applications, Oracle Financials (R12) and HFM is required
? Lead architect experience on two or more major Oracle ERP software implementations
? 5+ years' experience of leading functional solutions within finance
? Finance subject matter expert / generalist: R2R (preferred) P2P and O2C
? Preferred, experience coordinating & managing fit gap analysis, user acceptance testing, training
? Preferred, experience delivering software demonstrations
? Experience working on Financial Transformation Projects, required
? Knowledge of Freight Forwarding industry advantageous
? Experience working in a freight forwarding, supply chain and logistics' industry, or another network business model is highly preferred, as well as working in a matrixed organization,
? Strong written and oral communication in English (other languages; German, French, Mandarin, Portuguese, a plus).
Skills & Knowledge Skills and competencies that we see in a successful candidate include:
? Technical Skills: Demonstrable expertise developing and configuring Oracle ERP to meet business needs. Ideally a Finance Subject matter expert, problem solver, with excellent attention to detail.
Keen ability to quickly understand customer's processes and connect business requirements with the functional capabilities of the application
? Relationship Management Skills: Proven ability to develop trusted advisor role, influencing and enhancing collaborative relationships across teams and stakeholders, easily gains trust and confidence of multiple stakeholders.
? High Profile Communication and Influencing Skills: Cross functional relationship building is critical to the success of this role, working with and to influence individuals not directly under their control. A proven record of communicating and influencing across a range of audiences internally.
Skills include excellent verbal and written communication of complex and/or controversial topics and concepts: meeting facilitation; effective communication on status, issues, risks, and opportunities, providing senior leadership with a concise snapshot of a situation or options and recommendations for key design decisions.
? Innovation and managing change: Ability to successfully challenge throughout the organization, presenting the technical possibilities and solutions that can be understood by the business and promote positive adoption of change.
? Business Acumen: Ability to present complex technical solutions to the business, in a manner that the business can easily understand and relate to business practices/requirements whilst minimizing technical jargon.
Ideally a good understanding of the freight forwarding business model, including an interest in global business trends, their implications to the freight forwarding business model and impact on working capital and cash position of the logistics industry sector,
? Flexibility and Agility – Able to demonstrate an ability to deliver results where objectives and proprieties frequently change to meet fast changing demands. Ability to quickly learn new things and to adapt to new situations
AWAITING SALARY AND PACKAGE DETAILS.
FOR FURTHER INFORMATION PLEASE CONTACT KEVIN HOUGHTON. kevin@appsit.com