EBS Functional Consultant- Contract- California- USA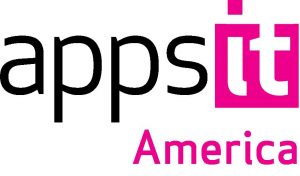 Description: Start Date: June 17th, 2019
End Date: Sep 6th, 2019
Type: On-site, M-F
Oracle EBS Functional Analyst will be primarily responsible for:
• Supporting the Oracle EBS Payables, Fixed Assets, Purchasing and Tax enhancements by working closely with and assisting Client Oracle EBS P2P Functional Analysts in the following:
• Leading the design, configuration and validation of key Oracle EBS Application features applicable to Client.
• Completing assigned project deliverables according to project plan and expected quality. Responsible for analyzing requirements, setting customers' expectations, collaborating with technical teams, documenting high-level designs, performing configurations, coordinating testing activities.
• Planning, monitoring and completing assigned project or enhancement tasks to meet the customers' need-by dates. The tasks include requirements gathering, solutions design & User Acceptance Testing coordination.
• Supporting and resolving issues arising in Oracle EBS for AP, FA, Tax modules.
• Acting as a liaison between Enterprise Application Services (EAS) team and various Business groups specifically the Procurement, Payables, Accounting and Tax Department's.
• Working closely, as a functional resource, with users and other EBS Functional Analysts who are subject matter experts in Oracle Payables, Fixed Assets, EBTax and Procurement; therefore, understanding of Payables, Fixed Assets, Tax and Procurement process is required.
The ideal candidate will have the following knowledge to be successful in this role:
Required:
• Oracle EBS Payables, Oracle Assets, Oracle E-Business Tax and Fixed Assets
• Tax Configuration in E-Business Tax
• Tax Integration with AP
• Payment Process
• Payables Closing Process
• Payables, Purchasing, General Ledger Integration
• AME Rules in Payables, Procurement.
• Managing and Troubleshooting EBS Payables, EBTax.
• Understanding of Accounting Concepts with specific focus on P2P process.
• Procure to Payables Business Flow
• Flex field Concepts
• Fixed Assets module knowledge and integration with AP
• Purchasing and AP integration
• MS Word, Excel, MS Visio, and MS PowerPoint
• Good Analytical and Problem Solving skills.
Preferred:
• Oracle General Ledger
• Oracle Cash Management
• SQL Knowledge
Job Qualifications
• Bachelor of Science (B.S.), Accounting or Finance or equivalent degree required
• 4-5 years of experience implementing and (or) supporting R12 Oracle Payables Applications, Fixed Assets, Purchasing.
• 1-2 years of experience implementing and (or) supporting Oracle EBTax.
• Prior experience as an Oracle functional during implementation phase including: application configuration and troubleshooting.
• Minimum of two Oracle EBS Payables Implementations required, at least one using version 12.
• Excellent written and oral communication skills to effectively define business and technical parameters as well as work with end users.
• Demonstrated ability to analyze complex cross functional problems, quickly grasp concepts related to industry specific design/development and articulate them in a clear and concise way to foster project team collaboration.
• Excellent meeting facilitation and presentation skills, with best in class customer service orientation and multi-tasking ability.
• Exceptional organizational and project management skills with proven attention to detail.
• Self-directed and proactive approach to tackling problems and providing solutions.
• Must be a team-player, with positive work ethic.
PLEASE SEND ANY CV'S TO SUZANNE BLACK- suzanne@appsit.com